Networking opportunities, talks and events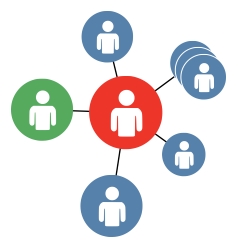 We organise networking opportunities, talks, seminars and other events for our members, either on our own or in cooperation with other Chambers or organisations.
We participate in InterCham, the umbrella organisation for all international chambers in Hong Kong, and its SME committee InterSME, and provide access to all InterCham events for our members.
We are a member of EuroCham, the umbrella organization for all European chambers in Hong Kong.
Contacts and lobbying
We serve as a contact point for the Norwegian business community in Hong Kong, and share relevant offers, invitations and information with our members as required.
We maintain close liaisons with other Nordic Chambers in Hong Kong, as well as Norwegian government and business representation in Hong Kong, mainland China and Asia, and look for opportunities to connect our members to relevant opportunities.
The Chamber represents the Norwegian business community towards the Hong Kong Government, through the International Business Committee hosted by HKTDC, and pass on invitations to business luncheons and talks to our members as relevant
Eligibility
Any corporation with an office in Hong Kong with a direct and strong affiliation with Norway either through capital ownership or business dealings, or any individual being engaged in or interested in regular business activities between Hong Kong and Norway is eligible.
Corporations or individuals residing in Norway or the People's Republic of China with special interest in Norway/Hong Kong/China trade may be approved by the Board as full members.